If you're a Christian and need to learn about Christian theology and history? Answer is simple: Go read Augustine of Hippo.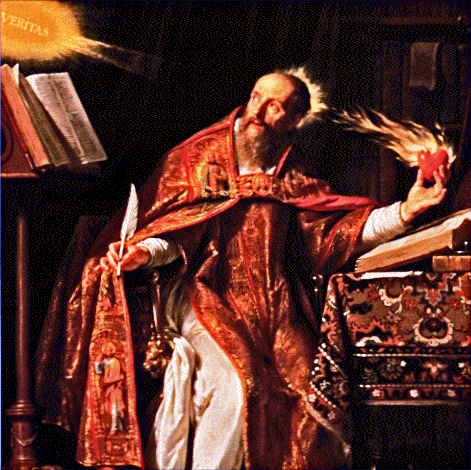 Wanna have sex talk in churches? Go and read Saint Augustine!
Need to know the qualifications for a babysitter? Go and read Augustine!
Desire advice on how to get your fantasy baseball team into the playoffs? Go and read Augustine!
Are you in college and going through the freshman 15? I have just the writer for you, it's Augustine! Surprise!
Yesterday Rachel Held Evans tweeted her frustration at this post from Christ And Pop Culture: an Interview with Tim Keller. Obviously there are some problems but I will let you read it, and decide for yourself.
What I want to point out is that the name of Augustine is invoked, as if the standard non-critical interpretation of this guy it the only way to be a faithful Christian. Augustine's not the only person who's written about sex, heck, not the only Church father. Clement of Alexandria wrote about it, like a lot. Just as DC Comic book lovers like saying "The answer is Batman. It's always Batman," Reformed Christians turn to Augustine: "the answer is Augustine. It's always Augustine."
If the answer is always Augustine, why are you still Protestant?
#walksaway.